Fashion colours for 2017
Here at Love Fascinators we are again thinking colours….
So, what can we expect in the world of fashion in 2017? According to Pantones 2017 colour predictions we will be seeing a "mixture of vitality, relaxation and the great outdoors, inspired by nature". How exciting….keep reading for your essential guide to the seasons ahead.
The top 10 shades that are currently hitting the runway and will be on our high street soon are very much key to our natural environment, so think beautiful sunsets, fresh mountain air, pristine waters, rolling mountains and an island of paradise.  Its adios to the pastels, the dark's and the neon  and its hola to the pretty brights, bring on the fun…….. So, if you want to look on trend at your special occasion, have fun in working these colours together, or just as effectively on their own.  There is also a message within the colours we are going to be seeing, they are fresh and healthy, encouraging us to re connect with nature, take a break and the 3 r's refresh, restore and rejuvenate. 
We have put together some of our favourite combinations…….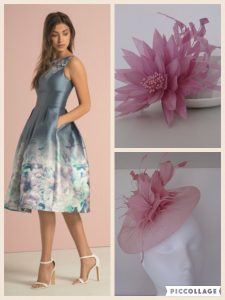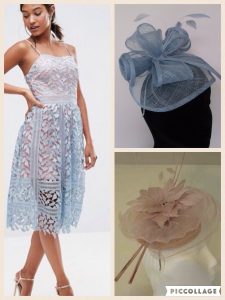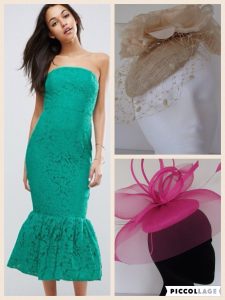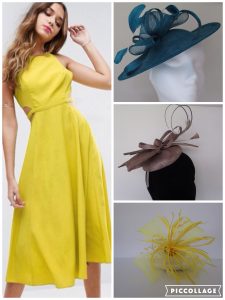 Having looked at the colours lets look at the fashion styles we are going to be seeing…..
Stripes – Criss cross and arty stripes, exaggerated lines
Oversized shoulders – Puff ball and rounded shoulders
Blossom prints – The florals are out and the 70's style blossom prints are in
Baby doll – lingerie styles, romantic lace, bows and ribbons.
Leather fringes
We are very excited about the year ahead of us, weddings, dresses, shoes, bags and of course, those all important fascinators and hatinators to give that outfit the finishing touch.