What to wear to an autumn and winter 2016 wedding……..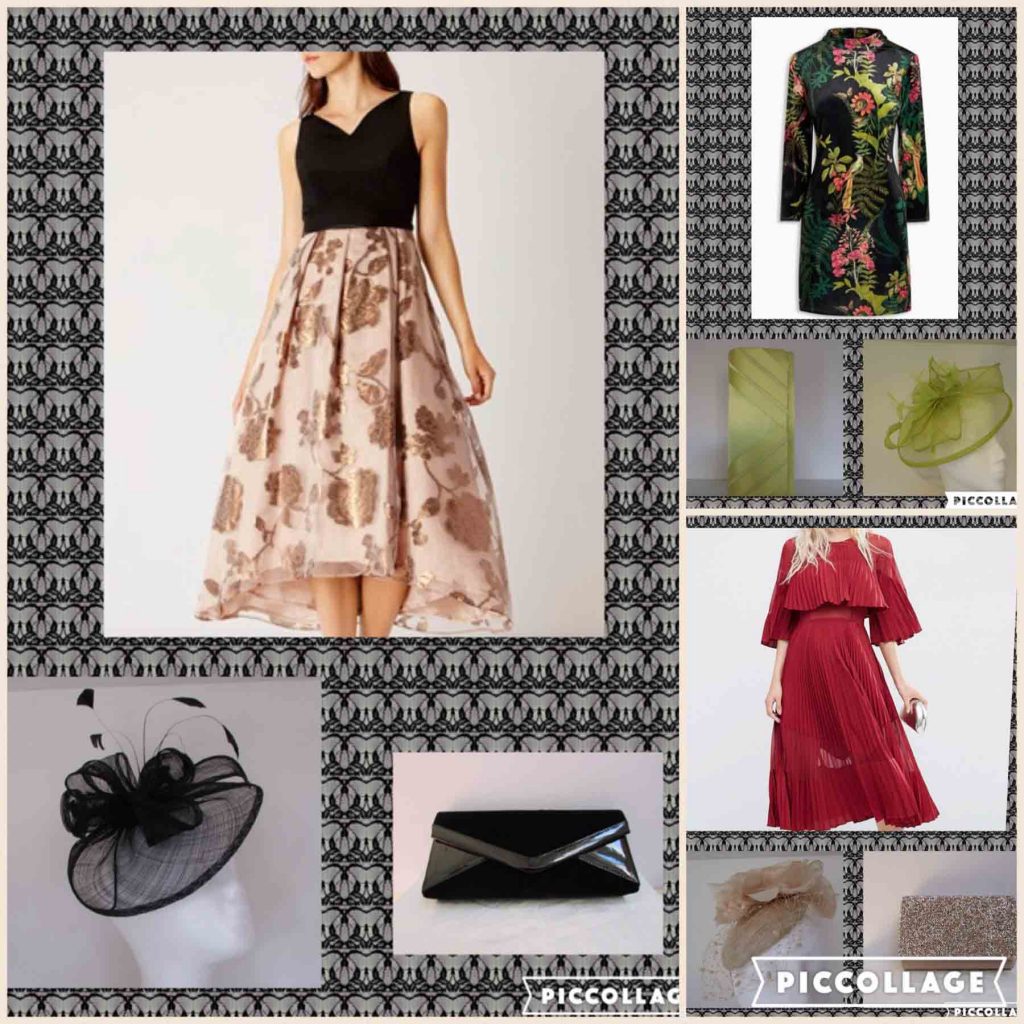 As we leave summer behind…..the pastels and mutli-coloured floral dresses, pale fascinators and subtle clutch bags we move onto the richer tones of autumn, as the leaves fall, what's catching our eye, here's our advice on what's rich to be seen in as a wedding guest this autumn and winter…….
Colours
Beautiful natural tan tones; sand, beige, oat, timeless for those accessories, mixed with clay tones such as burgundy and rusty oranges, which can create a stunning foundation to an outfit, and lets keep it hot and spicy with zestie mustard.
Fabrics and Styles
Velvet. This seasons key fabric is velvet, traditionally seen in darker gothic colours, black and greys, however now seen in some shocking brights, looking fantastic with metallic accessories. A velvet dress is a great choice for an autumn/winter wedding, its warm and comfortable. Be careful not to double velvet though, so avoid a velvet dress with a velvet blazer.
Ruffles. This season is going ruffle crazy, not just on sleeves, but collars, shoes, necklines, the more ruffles the better. To create a smart look ideal for a wedding make sure your ruffles are dramatic and well structured, a limp ruffle is never a good thing!
Metallics. Silver, gold and coppers, and not just a splash in accessories. Metallics can often scare, with the fear of resembling a Christmas cracker, the key point is to keep it subtle.  A good way to do this is to mix with a neutral colour, blacks and greys are great, this will give a real impact without being over the top. A good fit in anything metallic is key, avoiding anything that is too tight and too short.
We have chosen 3 of our favourite outfits that we think will look on trend for an autumn/winter wedding in 2016. We hope you like…….